The assignments for both Hennessy VS and VSOP targeted the  "urban male" cognac drinker. 
Who better to solve them than a couple of red-wine loving white girls?
What does it mean to never blend in?  We asked a few legends who might actually know.  
​​​​​​​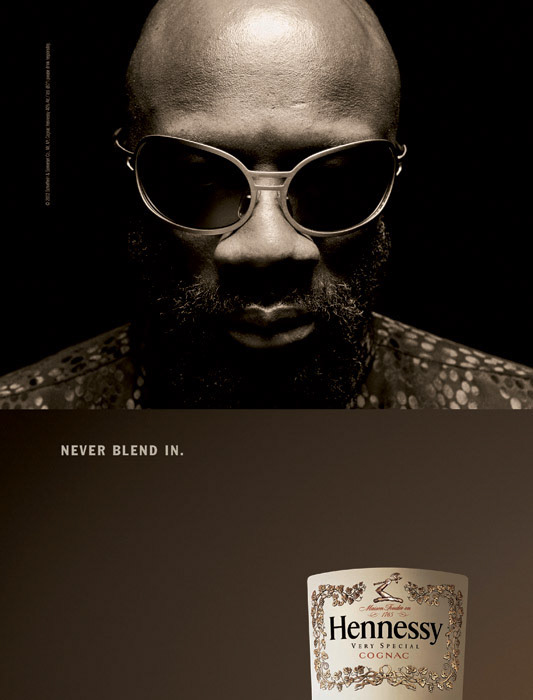 When it came to tv, our client wanted to take a different approach.  The new brief was "character."  What exactly is character?  I asked myself that same question in a stream of consciousness rambling in my notebook that ultimately became our spot, pretty much word for word.  ​​​​​​​
The coolest experiences in my career were the three hour-long interviews I conducted with some pretty legendary performers: Isaac Hayes, Rakim and Jon Leguizamo.  Each interview was cut down to a :60 radio spot. But we must have created at least a couple dozen to choose from.  Here's my favorite, Isaac Hayes.  (TO BE UPLOADED)
​​​​​​​
During a time when material possessions and excess were prized and pricey cognac yet another symbol of success, we created this campaign for Hennessy VSOP that completely redefined what it means to be "privileged." Of course, we couldn't help but feel privileged, too, by getting to shoot it with the insanely talented Nadav Kandar.
Moet is all about living the fabulous life. Our job was to bring the fabulous life...to life.
When you're shooting with legendary celebrity fashion photographer Roxanne Lowit, the fabulous life starts early. I believe the champagne started flowing around 10am. But I could still be a little foggy.