These days, the ice cream category is filled with more incredible choices than ever.  Great news for ice cream lovers.  Not such great news for a 57-year-old brand that wants to hold onto its market share.  Haagen Dazs needed to connect with younger ice cream aficionados.  So we embraced the brand's "experience" and created a spot that reminds people what it truly takes to create something extraordinary.
"SIMPLE SOUNDS" :30 TV
We also created a more ice cream-centric version.
"SIMPLE STRAWBERRY" :15 TV
And our message continued to OOH. Dozens of executions were plastered across seven key markets.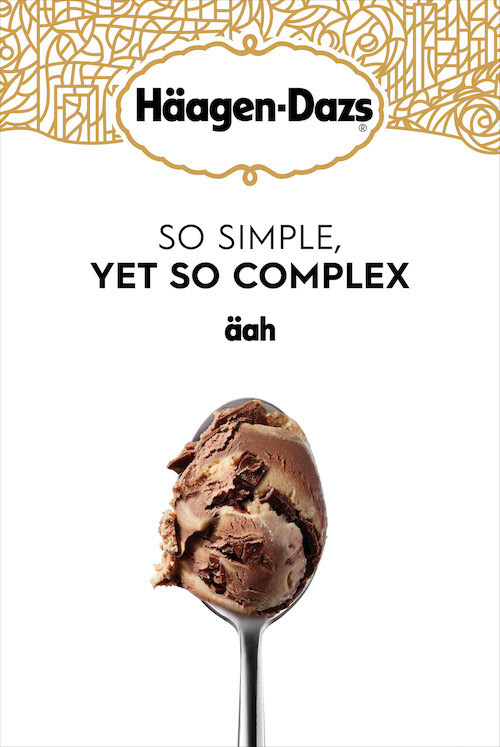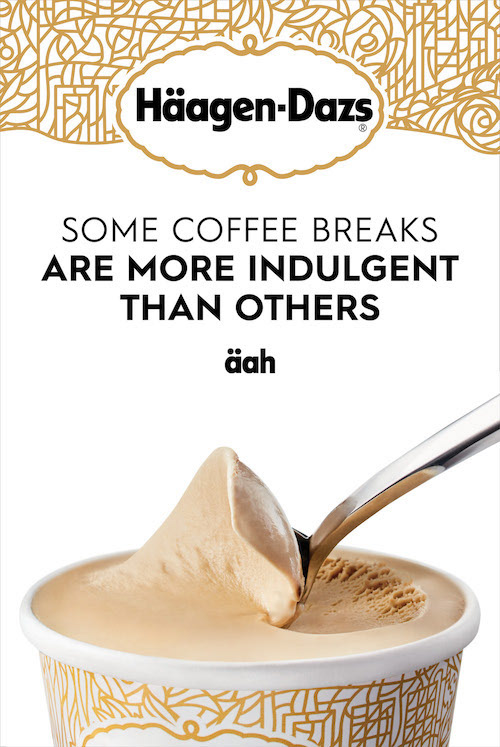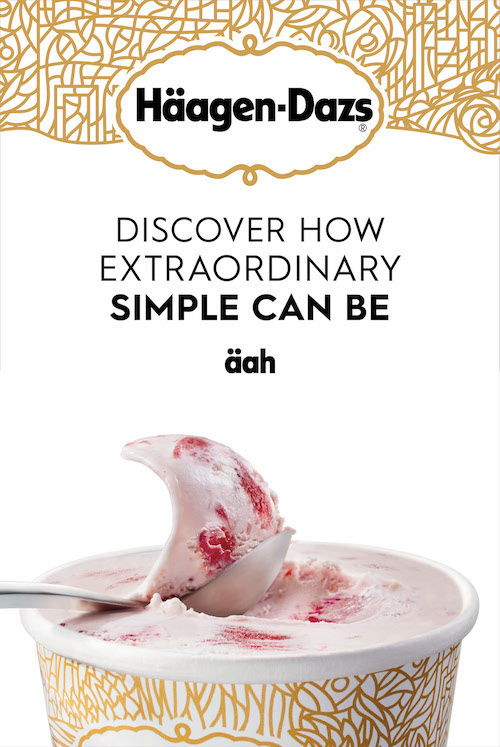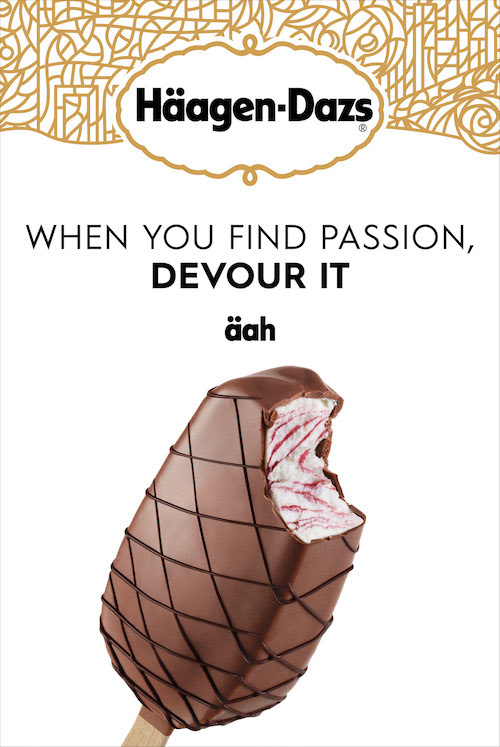 TRIO :15 TV/OLV
Haagen-Dazs was adding new flavors to their TRIO collection.  The problem?  No one knew what made TRIO any different than their regular line.  We created this fun, explanatory spot to help show people exactly what sets it apart.  And in case you were wondering, yes, this ice cream is amazing.