This is a category that can often be superficial and fail to convey a unique brand POV. But rather than fall victim to empty clichés,  I approach the category as I do any other: first looking for a truth, then articulating it in a fresh, brand-relevant tone.
GO BLONDE BY JOHN FRIEDA
This campaign is a cheeky celebration of blonde-ness.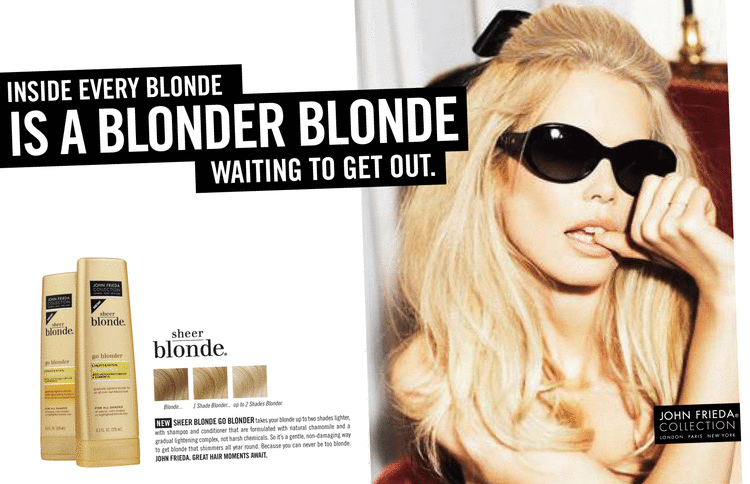 ROOT AWAKENING BY JOHN FRIEDA
In this campaign we wanted to get people to start thinking about the health of their hair.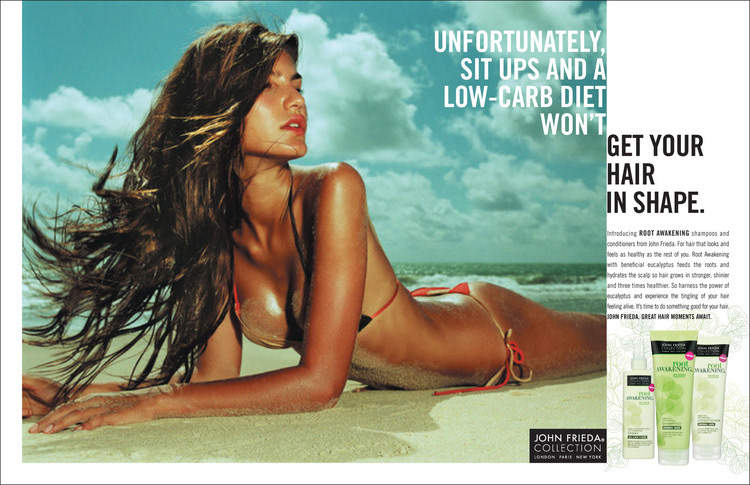 VENUS AT-HOME LASER HAIR REMOVAL
A sexier approach to hair removal that celebrates smooth, beautiful skin.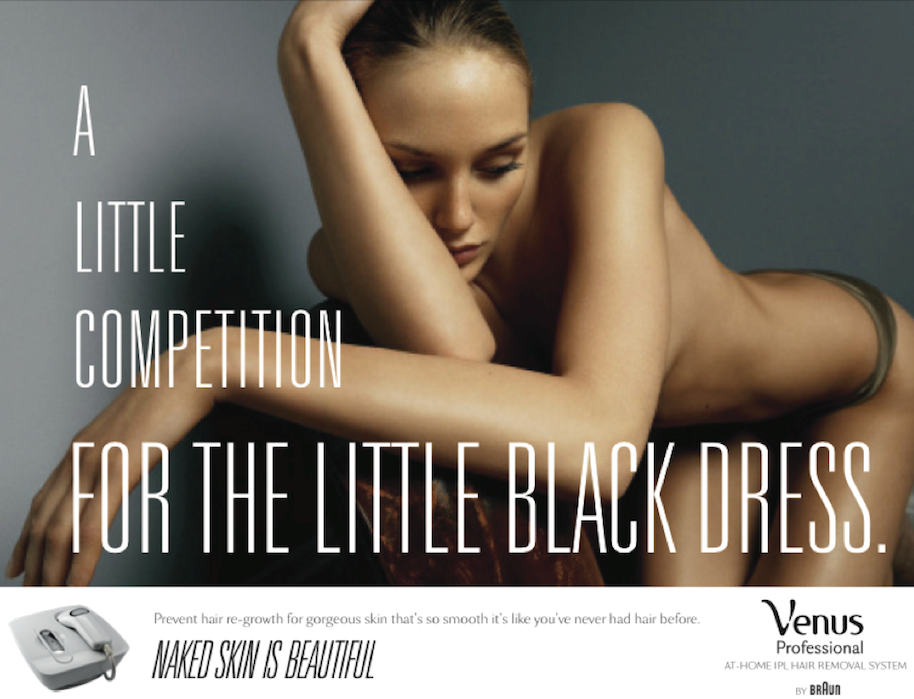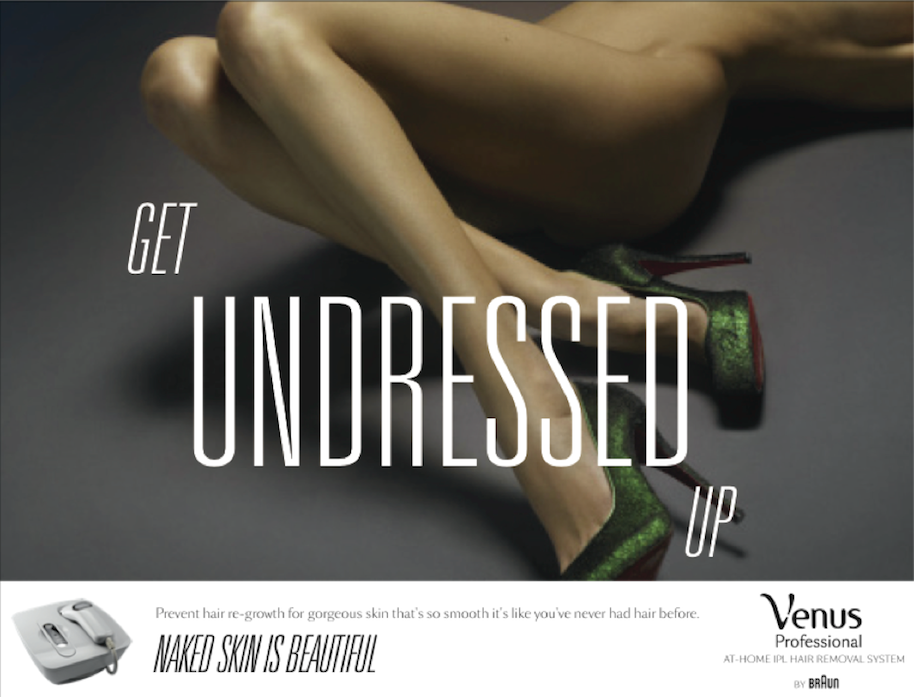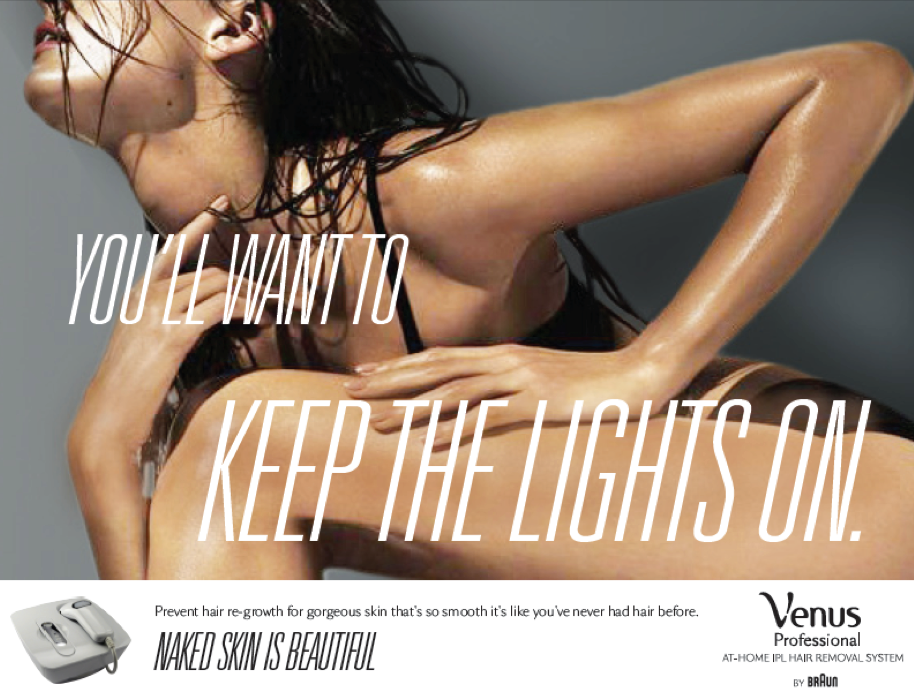 OLAY
A skin care line that doesn't just help give women beautiful skin, but also amazing confidence.